Fri, 17 May 2013 /
Post a comment
Show number #03 is online! A whole bunch of liquid tracks & some oldschool joints - and we have the one and only Jenna G on the show plus a feature of her forthcoming single '1000 Soul Songs' with DJ Die - out early June on Gutterfunk!


More ›
Tue, 09 Apr 2013 /
Post a comment
The second episode of the BLN.FM Drum & Bass radioshow is online - also grab the new stickers while they are hot!


More ›
Tue, 12 Feb 2013 /
Post a comment


Drum & Bass in Berlin is going strong! And from March 2013 onwards it will even have a dedicated radio show on BLN.FM.

New releases alongside genre defining tunes, vinyl alongside WAV files, background information as well as interesting guests!

Early Birds:
Like the page in order to stay informed and keep up with all info - stay tuned!
Tue, 01 Jan 2013 /
Post a comment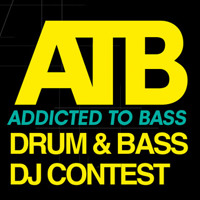 Once upon a time the Addicted To Bass crew initiated a DJ contest to find a worthy local to play alongside B-Complex at the January show at Magdalena/Berlin...
More ›