The Elephants Are Coming - Electric Elephant 2011 - Jul 14th - 18th.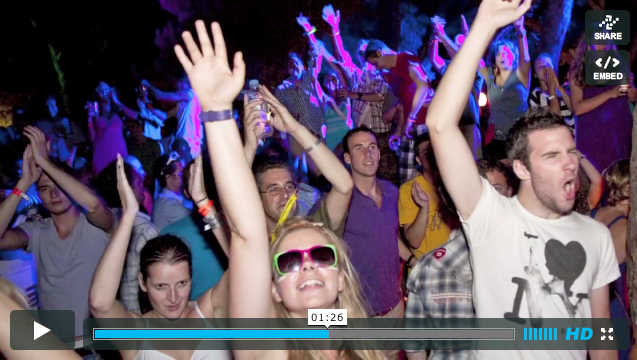 vimeo.com/22894495
This year we are proud to present alongside Ransom Note an exclusive selection of podcats from hand picked members of this years festival line-up.
Andrew Weathreall, Sean Johnston, The Glimmers & Dom Servini have all each served up an Electric Elephant inspired mix to give people a pre taster of what can be expected of them in July.
Dom Servini -
tiny.cc/bvvh7
Sean Johnston (Hardway Bros) -
tiny.cc/gka3x
Andrew Weathreall -
tiny.cc/aqzcp
The Glimmers -
tiny.cc/0q4rp
?**Boat Parties Update**?Just to let you know that tickets will go on sale for all boat parties, on Thursday June 2nd at 10:00am via TicketWeb.??Full list of all boat party line-up's/times etc will be announced Monday 23rd May!!!
Further details:
www.electricelephant.co.uk
Facebook Search - Electric Elephant Festival
twitter.com/electricelephan
**Video Produced & Directed by Toasted Productions www.toastedproductions.com
With thanks to the following artists & labels for allowing us the use of their music:
(In order of appearance)
Elektrons - Sunshine Love (Genuine)
Clap Rules - Old Sequencer (Tiny Sticks Records)
Mosca - Tilt Shift (Fat City Recordings)
Shit Robot - Loosing My Patience (Unabombers Remix) (DFA)
Star Slinger - Mornin' (self released)