OUT NOW buy at Beatport:
s.beatport.com/JqUBbk
After a number of very impressive remixes, all of which has found favour with the likes of Markus Schulz plus many others, Arcalis supplies his debut single on Interstate and it's an absolute belter.
Staying true to the Interstate sound, Arcalis drops some dark, twisted sounds which are very sinister in places, but come together brilliantly and help set the tone for the eruption that awaits in the break.
Favourite Liquid Vision makes his debut on the label with a carefully crafted re-work that really goes to town on the original chord progression, while Benjani offers up a superb alterative.
Radio/Dj Support:
Markus Schulz, Bobina, M.I.K.E, Giuseppe Ottaviani, Nitrous Oxide, Rafael Frost, Flash Brothers, Arctic Moon, 7 Skies,Temple One, Benya, Ferry Tayle, Sophie Sugar, Sebastian Brandt, Ashley Wallbridge, Setrise, Bjorn Akesson, Sequentia, Agnelli & Nelson, Jon O'Bir, Danjo & Style, Pedro Del Mar, Mark Eteson, Cold Blue, Talla XL, Duende, Suncatcher, Steve Brian, Daniel Kandi, Jorn Van Deynhoven, XGenic, Ruben De Ronde, Fast Distance, Vast Vision, The Flyers & Mike Sonar, Haris C, Michael Angelo, Sneijder plus many many more..........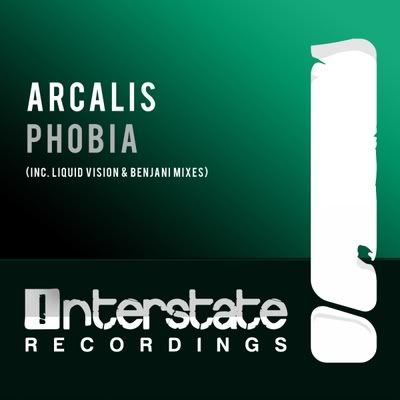 Tracklist:01. Arclais - Phobia (Original Mix)
www.youtube.com/watch?v=hBeMH2TjZxo
02. Arclais - Phobia (Liquid Vision Respray)
www.youtube.com/watch?v=_1UolO-gnZE
03. Arclais - Phobia (Benjani Remix)
www.youtube.com/watch?v=l5BmuAvS9Zw
_____________________________
For all info and release dates please visit:
www.infrasonicrecordings.com
www.facebook.com/infrasonicrecordings
www.youtube.com/infrasonicrec
www.twitter.com/infrasonicrec
www.myspace.com/infrasonicrecordings