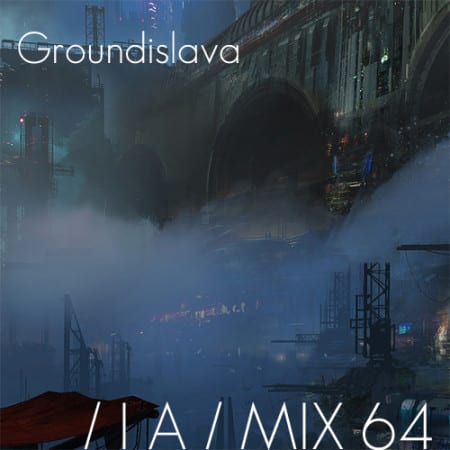 Jasper Patterson AKA Groundislava has remained a discreet character in LA's electronic music sphere over recent years, fusing 8-Bit video game aesthetics and sci-fi soundscapes with any manner of genres that take his fancy. Skipping from Glitch-Hop to House music sometimes all in the same track, putting a unique signature to each outing that remains peculiarly nostalgic for anyone that grew up in the 1980's, his productions are playful and fun.
Part of the increasingly popular 'Friends Of Friends' record label, and the enigmatic 'Alpha Pup Records' family, 2012 is shaping up to be Groundislava's most well received yet. With a full length self-titled LP and a 5 track EP 'TV Dream' on its way, Jasper applies his creative freedom and densely layer melodies with bold brush stokes.
Groundislava's mix presents an eclectic selection of music that has helped shape his musical direction over the years, featuring Aphex Twin, Ceephax Acid Crew, M83, Plastikman, Vitalic, Maya Jane Coles and Mark Morrison, what's not to love!
DOWNLOAD
TRACKLIST
1. Mew – Beaches
2. Aphex Twin – Xtal
3. Ceephax Acid Crew – The Womanizer
4. Groundislava – Reflecting
5. M83 – Kelly
6. Ceephax Acid Crew – Trabzonspor
7. RL Grime – Amphibian
8. Plastikman – Rekall
9. Santuary (Groundislava Remix) – Utada Hikaru
10. Vitalic – The Past
11. Supersweep (3D Dot Game Heroes OST) – ?????
12. Maya Jane Coles – Little One (Original Mix)
13. Groundislava & LOL Boys – Blade Dancer
14. Mark Morrison – Return Of The Mack / Tuccillo – Mathematics
15. Macromism – Groover
16. SM – Empty Spaces
17. Aphex Twin – IZ-US
18. Hystereo – IPO