Shiva...the next cycle to bring more music, creation, preservation, dissolution and re creation thus the inevitable dissolving of creation process so get ready for this series of events on Saturday, May19th at the Foundation Room at House of Blues - Cleveland!!!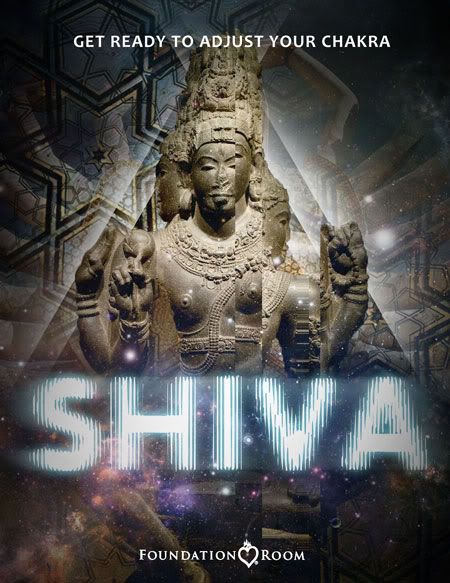 Parrish James
(DJ, Producer, Remixer, Los Angeles)
Formerly 1/2 of Groove Junkies that has a bunch of classic tracks in House music and has done remixes for Rihanna, Pussycat Dolls and also djed for legendary Don Cornelius(who created the Hippest Trip in America...Soul Train! Parrish is continuing to be on his grind from djing globally producing and remixing tracks for upcoming music acts throughout the music industry!!! This will be the first time that he's ever came to our fair city so get ready to continue the Hippest Trip in America Shiva Cleveland style!

Them House Guys
(Soul:R Soundsystem)
The Duo Haling from Akron/Pittsburgh and consists of Mark Roscoe and DJ Gilly and these young jedis have been on their grind on some major events in Northeast Ohio and we are happy to have them on Opening duties for this one and if you haven't had the chance to check these guys out...Now is the time!!!
This is the perfect way to gear up and get ready to Adjust your Chakra for the summer holiday events commence!!!
Do NOT miss this experience...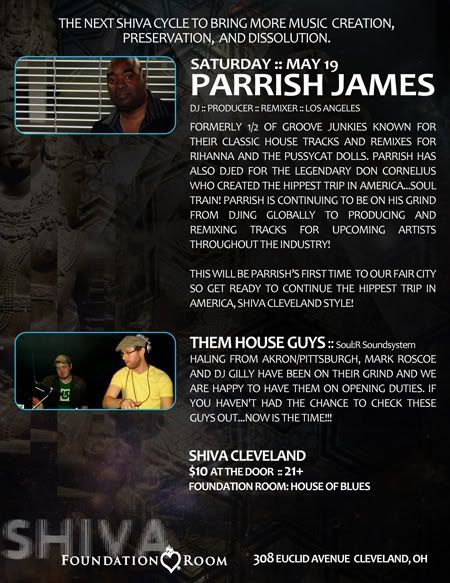 $10 Cover//21+
The Foundation Room//House of Blues Cleveland
308 Euclid Avenue,
Cleveland, Ohio
TWITTER US! : @shivacleveland