FBK – antithesis ep 12" [12-diam.]
300 limited vinyl copies worldwide. No digital distribution.
Release:
18th of june 2012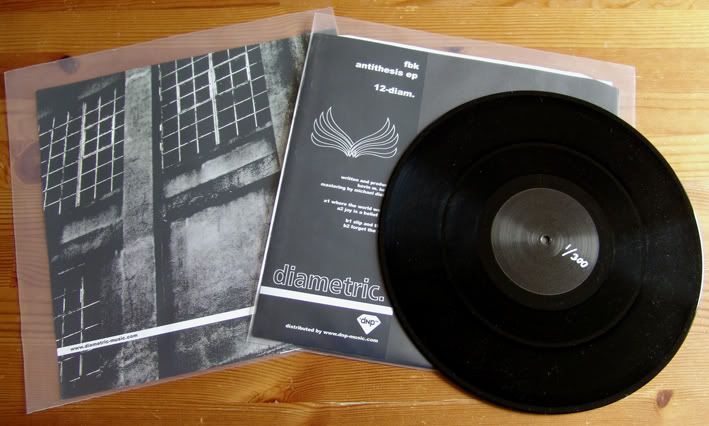 a1 where the world was once – click to listen
a2 joy is a belief in pain – click to listen
b1 slip and the lock – click to listen
b2 forget the shame – click to listen
After the successful release of "the expert escapist" 12" on diametric. in late 2010 and the
inclusion of the track "nanomal" on last years Music Man Mix CD by Marcel Dettmann, our
purveyor of straight no nonsense techno Mr. Kevin M. Kennedy returns with four new slices
of dancefloor techno. If you like your techno edgy and direct in your face, this is the record
for you. Hailing from Columbus, Ohio, USA, Kevin has already released on Shake's Frictional
label and on the Detroit based Xplor label (as Sleep Engineer) and others, and is a very
welcome part of the diametric. family now.
300 handnumbered limited vinyl copies only. No digital distribution.
www.diametric-music.com
diametric. is distributed worldwide by diamonds & pearls berlin www.dnp-music.com