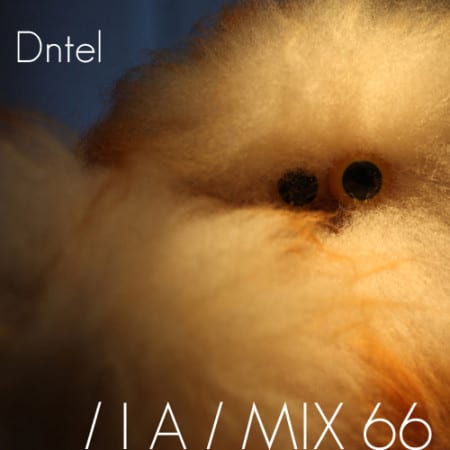 Dntel is the work of Jimmy Tamborello, a producer based in California who's responsible for the Postal Service and the electropop outfit Figurine. On June 4th 2012, Dntel returns with his new album, Aimlessness, released on Pampa, the label run by DJ Koze and Marcus Fink. Aimlessness marks Jimmy's fifth album and features contributions from Baths aka Geotic and Nite Jewel.
In anticipation of the albums release we invited Dntel to record a mix for Inverted Audio to showcase his new sounds as well as giving him the opportunity to portray the sonic atmospheres contained within.
"Most of the music here has a connection to the feel of my record. It's not quite music that influenced me, a lot of it I didn't hear until after I finished, but I feel like these songs sum up the mood I was striving for on a lot of the album's tracks. It's a little vague but I decided to describe it as 'fluffiness'."
His mix features tracks from Aimlessness, as well as unreleased cuts from the album. It also features Robag Wruhme's forthcoming remix of Bright Night. In our interview we discuss how the album came to fruition and how working with DJ Koze has helped shape and materialise Aimlessness.
DOWNLOAD
TRACKLIST
1. Dntel 'Bright Night (Robag's Kloff Mottüré Mix)' [Pampa Records]
2. Brogan Bentley 'It Was So New' [Unreleased]
3. N.Y. House'n Authority 'Apt 3b' [Rush Hour]
4. Sumsun 'Waiting For You' [self-released]
5. Maundrie Fox 'I Miss' [self-released]
6. Indigo Bunting 'Bubble Bath' [Coral Records]
7. Squarepusher 'Goodnight Jade' [Warp]
8. Dntel 'My Orphaned Son' [Pampa Records]
9. Ultramarine 'Skyclad' [Dali]
10. Dux Kidz 'Moose feat. Moose' [Gamsonite]
11. Golden Hits 'Strawberry Shortcake' [Unreleased]
12. Airlab.AM 'Moi Et Toi (draft) [Unreleased]
13. Suzanne Ciani 'Eighth Wave' [Finders Keepers]
14. Dntel 'Jitters (Geotic mix)' [Pampa Records]
15. Dntel 'aimless22' [Unreleased]
16. Marcus Fischer 'Ice On Toy Piano (3-12)' [Unreleased]
17. Dntel & Carlos Niño 'Rhodes1 (demo)' [Unreleased]