[TTR050]Kenny Brian - CoraCora [Triskel-Tech Recordings]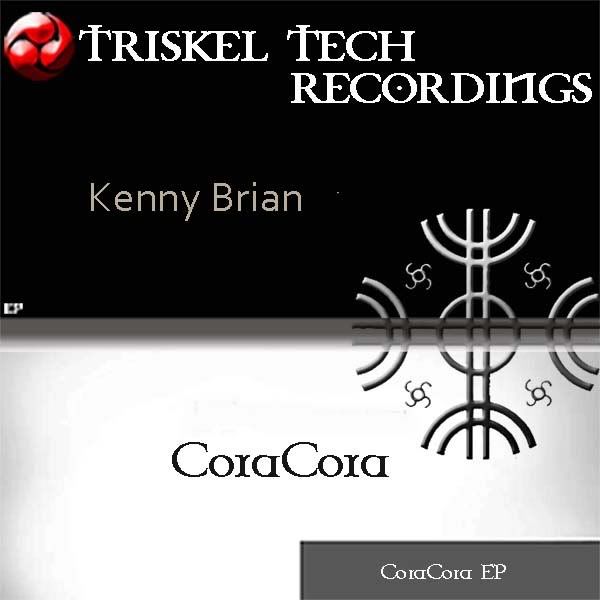 Artist
: Kenny Brian
Title
: CoraCora EP
Label
: Triskel-Tech Recordings
Catalog#
: TTR050
Format
: 4x File, MP3, 320 kbps./Wav 16bits 44.1KHz.
Country
: Belgium
Release date
: 29.05.2012
Style
: Tech House
LISTEN AND DOWNLOAD!
Tracklist
:
1 - Kenny Brian - CoraCora (Original Mix)
2 - Kenny Brian - BlackCat (Original Mix)
3 - Kenny Brian/DJ Xaero - Narayana (Original Mix)
4 - Kenny Brian - CoraCora (Kaixta en mode Quechua)
About
:
In his role as producer and has released over 30 releases on different labels among them are the English label Celestial Records, Ole Music (Spain), Deux Minds Records, Triskel Tech Records, Do2night Records, Disk Famous, Crossworld Records, Recovery House, SouthPark Records, Fingerprint, and also works in his trademark CLAP CULTURE RECORDS (Out Soon)
His productions have the support of artists like Richie Hawtin, Hermanez, Chris Lake,Dave Seaman, Dubfire , Wally Lopez, Hermanez, Paul Van Dyk, Paco Osuna, Skoozbot, Claude Von Stroke, Rainer Weichold, Gel Abril, Anthony Pappa, and many more.
For info, bookings, remix inquiries, promos and all kind of music services, please contact us on :
djkennybrian@gmail.com
We ( Kaixta) made and produced this remix for the love of Quechuas people and their southern bros, the Mapuche people. ( South America)
All over the world, peoples that chose to keep their ancient ways of living struggle to resist modernization get respect!
cover is inspired by the Mapuche calendar
more info here:
www.peoplesoftheworld.org/text?people=Quichua
Also here an article (french):
thosebeats.canalblog.com/archives/2012/04/06/23946100.html
Links
:
Triskel-Tech Recordings
Quotes
:
Jose Maria Ramon ( Ibiza Global Radio)
"Very Rico! Great groove and nice melodies fits perfect in my radio shows on Ibiza Global Radio"