"Rockstar" Comes out To Play this Music is the Drug with a Memorial Massive Shakedown of Multi-grain Super sugar concentrated dance session
Warning! Warning Music is the Drug 23 is not Michael Jordan's seconds calling of house music all night long its just one hour, so let get silly
and enjoy. Join the Revolution! Music is the Drug! Powered by Professional Rockstars & Broadcast and Media Partners Worldwide!
soundcloud.com/corey_biggs_aka_rockstar/music-is-the-drug-023-with
If you like show, Lick me here!
http://facebook.com/coreybiggsakarockstar
Tracklist
1.Kraak & Smaak - Runnin' (Original Mix)
2.Riva Starr & Fatboy Slim feat. Beardyman - Get Naked (Alli Borem Remix)
3.Hectik Rivero & Mika Materazzi - Otra Noche (Original Mix)
4.Jewel Kid - Double E (Pig&Dan's Come Fly With Me Remix) (Original Mix) - The Aloadae: the remixes
5.Paperclip People - Throw Slams (RTM remix)
6.Roul & Doors - Gita (Original Mix)
7.Tom Flynn - Truth Hurts (Original Mix) - People Everyday EP
8. Sideburn - Wise Guy (Original Mix)
9. Alesso - Loose it (ibiza mix)
10. Ben Sims - Air Rage (original mix) -Drumcode
11. Sebbo - Elephanze Ce Danze (Original Mix)
12. Tube & Berger vs. Frank Sonic - Dicy Dicy (Original mix)
13. Maxim Lebedev - Classic House (Original Mix) - DISCO GROOVE
Android mobile app - Music is the Drug - download here !
https://play.google.com/store/apps/details?id=com.tristit.android.musicisthedrug
Powered by
Music Is The Drug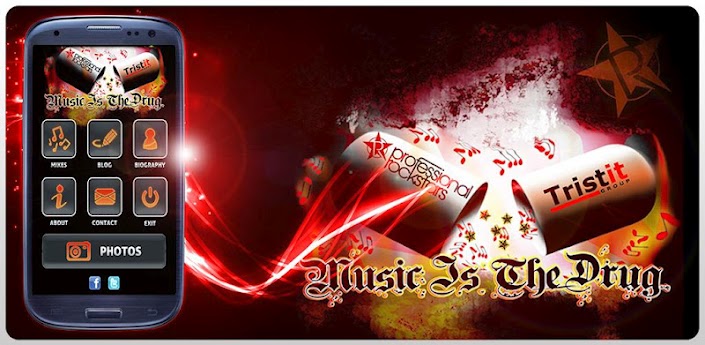 Description
Listen to exclusive shows from your favorite artist on Music is the Drug now! Andres Gil (Refluxed Records), Mihalis Safras (Material Series), Noir (Noir-Music), M.A.N.D.Y(Get Physical Music), Leon(Cecille Records), Pirupa(Desolat), Letkolben(Kommunikation Records), Marco Bailey (MB Elektronics), Spartaque (IAMTECHNO),Altered Natives(EYE4EYE Recordings),Axel Karakasis (Remain Records),Reset Robot(Truesoul),Yaya (Desolat) and so many more!
https://play.google.com/store/apps/details?id=com.tristit.android.musicisthedrug