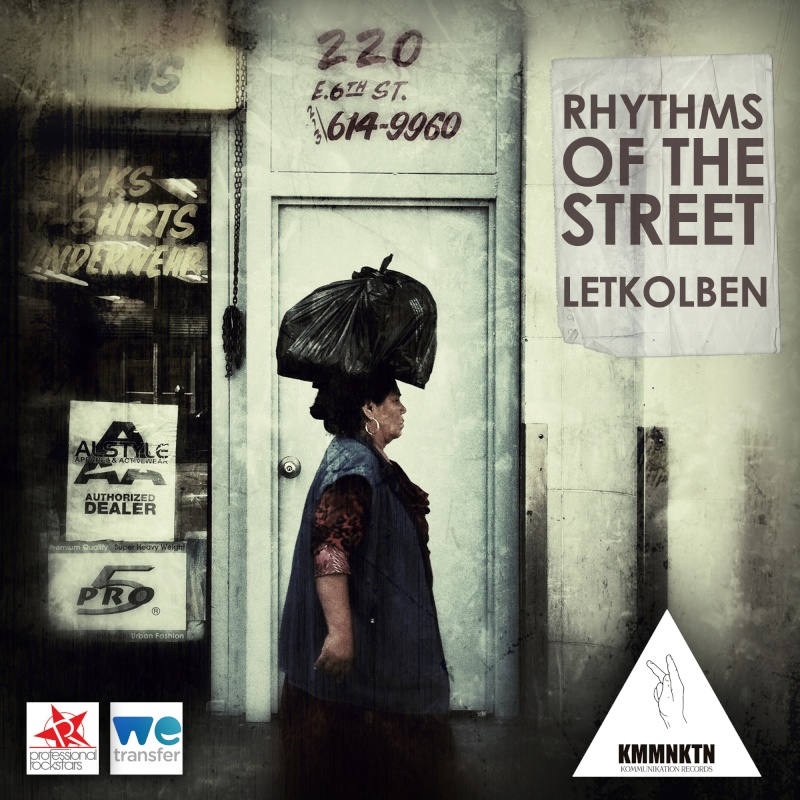 Rhythms of the Street (original mix) is that Break out of the Italian Streets motif mix of the back in the day movie Mafia Saga "Once upon a Time in America" With the Tonal Melodic features in this track it will taste to your ears and give off that motif aroma of some to the best Jamaican brewed Coffee beans on the Block to wake those dancing feet up!! This track is the definition of Letkolben psycho acoustics and for those producers/djs and music lovers that have no idea what that means?
soundcloud.com/letkolben/letkolben-rhythms-of-the-street
Here's a Hint? The answer and definition is how Kommunikation Records & Letkolben helps your mind perceive sound. (Free Download Exclusive)
Powered by Professional Rockstars
OUT NOW ON VIDEO!!
Music is the Drug 029 with Corey Bigss AKA Rockstar - I AM NOT A DJ I'M A ROCKSTAR.
http://youtube.com/v/oIDwOqDyQpU