With a long and defined trajectory in the electronic music scene the British DJ Simon Baker comes to Santo Domingo for the first time. As part of his apparent never-ending world tour, he included this important Caribbean capital in his roster of cities with an important party scene. As many others demigods of the underground party civilization he yearly travels the world, open-heartedly playing with his characteristic style.
Baker had been in contact for a while with Gravity Collective, a local collective of DJs and Party promoters who have worked tirelessly developing the party scene in this tropical country,making legendary parties with Djs from all over the world like Soul Clap, Alex Young and Lee Foss.
Due to the ever-changing political atmosphere in this conservative Latinamerican nation they decided to make a private party, invitation-only, in a location to be revealed on the same day. This seemingly alarmist strategy served as a way of raising the expectation of the public and also to prevent any problems with the local police. No matter the difficulties they would do their part in a culture that represents a world-movement that represents a life style.
GC rented an intimate historic building in the Colonial Zone, the house of a former dictator from the 1800s, and inside the courtyard they set up the party. With an exclusive list of guests ranging from local fashion, tv, radio, music personalities and international party kids; by 11:00 pm the place was packed. Many waited outside hoping to get in due to the reputation of the GC parties. The good music, the good drinks, the people creating a beautiful hot festive environment.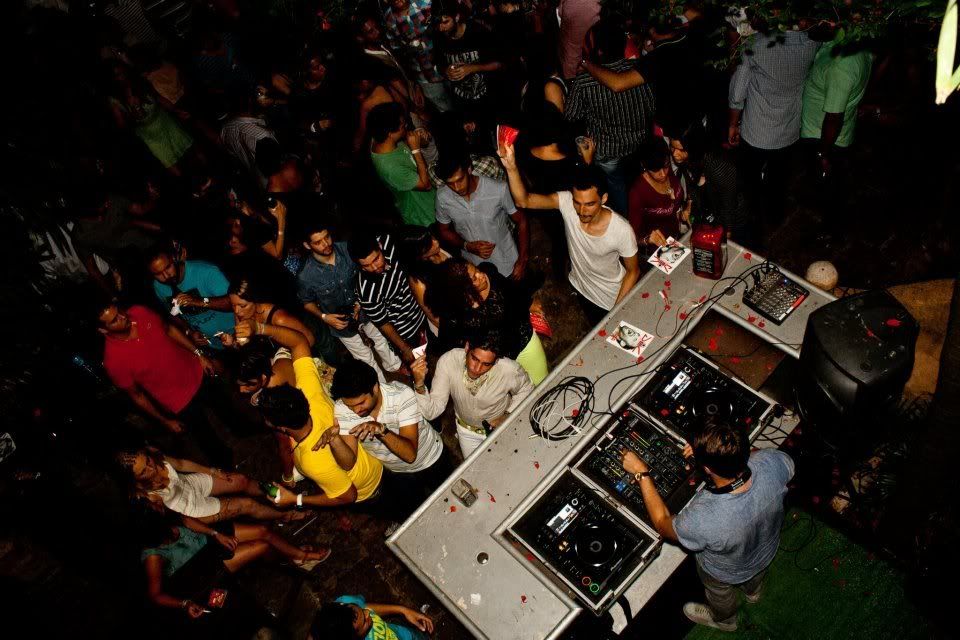 As expected, in the middle of the night, the police showed up due to a supposed noise-complaint and violently shut down the party; The collective, who wouldn't let the music stop, immediately decided to move the party to The Guacara Taina better known in the electronic music circuit as 'The Cave'. This magical natural reserve surrounded by stalagmites and bats is located in the middle of the capital and holds more than 2000 people. So, from the Colonial Zone the party continued on this mysterious cave for those devoted to music and dancing.
The party ended at 4 in the morning, while most of the crowd decided to move to a more private after-party location to see the sunrise. With great proud the owner of Gravity Collective, Antonio Abreu, tells us that Simon was more than satisfied with the party, surprised with the energy he found and that he was already scheduling to arrange some more dates.