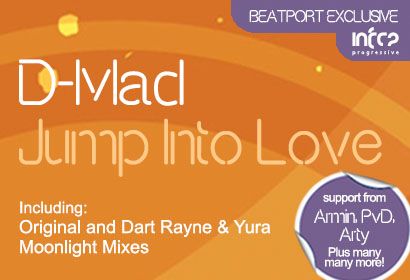 OUT NOW exclusively at Beatport:
s.beatport.com/TPVzDP
Now a firm favourite within the trance and progressive scene due to a string of high end releases, D-Mad makes his debut on InfraProgressive with the massive Jump Into Love.
A throbbing bassline, sweet summer style plucks and a big room hook all play their part in creating a stellar production made with dance-floor firmly in mind.
After a run of fantastic collaborations on tech imprint Interstate, Dart Rayne & Yura Moonlight serve up their first remix on Infraprogressive and it's an absolute belter.
Working the original lead into frenzy, and adding some powerful sounds, the talented duo go to town on the progressive original to devastating effect.
Radio/Dj Support:
Armin van Buuren, Paul van Dyk, Arty, Bobina, Sean Tyas, Steve Anderson, Giuseppe Ottaviani, Richard Durand, Orjan Nilsen, Daniel Wanrooy, MK S, Duderstadt, Arctic Moon, 7 Skies, Dj Ange, Andrelli & Blue, Ferry Tayle, Sophie Sugar, Sebastian Brandt, Nurettin Colak, Setrise, Bjorn Akesson, Sequentia, Agnelli & Nelson, Jon O'Bir, Danjo & Style, Pedro Del Mar, Mark Eteson, Genix, Manuel Le Saux, Airwave, Binary Finary, Suncatcher, Steve Brian, M.I.K.E, Daniel Kandi, Jorn Van Deynhoven, Ruben De Ronde, Fast Distance, Vast Vision, The Flyers & Mike Sonar, Haris C, Michael Angelo, Sneijder plus many many more..........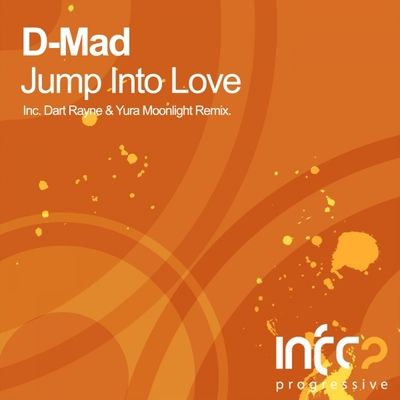 Tracklist:01. D-Mad - Jump Into Love (Original Mix)
www.youtube.com/watch?v=JCQZVV_lXhk
02. D-Mad - Jump Into Love (Dart Rayne & Yura Moonlight Remix)
www.youtube.com/watch?v=SXhBIUgKtNs
_____________________________
For all info and release dates please visit:
www.infrasonicrecordings.com
www.facebook.com/infrasonicrecordings
www.youtube.com/infrasonicrec
www.twitter.com/infrasonicrec
www.myspace.com/infrasonicrecordings