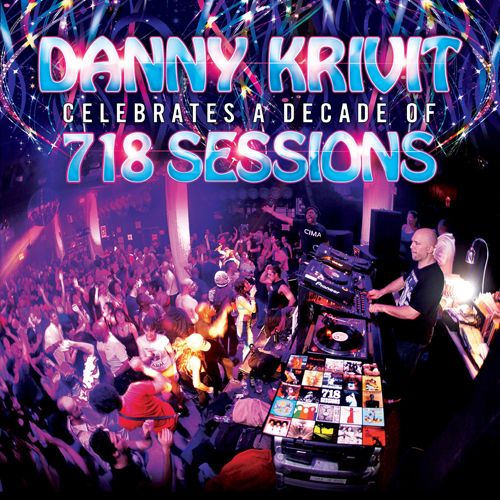 In special celebration of a Decade of 718 Sessions, we will have these 3 VERY SPECIAL ITEMS exclusively at our party.
#1: A DANNY KRIVIT 718 SESSIONS 10TH ANNIVERSARY CD!
Only $10 (& no shipping & handling... or waiting)
#2: A collection of 100 718 SESSIONS Flyers, in a comparative package Exclusively Available @ 718 Sessions (Extremely Limited, 1st come, 1st serve... & when there gone... that's it!) There are many you may recognize & I guaranty there are some you will definitely not... some real rarities. Truly amazing to see them in a group altogether at once.
#3: A Fantastic new full color T-shirt you'll be very happy with
(again, very limited, 1st come, 1st serve)