Elements & Earth Frequency Festival present

'ELEMENTS' the Official EFF AFTER-PARTY
Last year's 2012 After-Party edition saw international icon's, Dub-Step, Bass and Glitch Hop heavy weights iLL Gates and DOV tear Barsoma apart! Fans of quality Techno also got their fill… by the pound, thanks to a slammin set from Droid Behaviour's Audio Injection. This year, in 2013 we're building on the success of 2012's event and raising the bar yet again!!
With a strong focus on quality entertainment and diversity in electronic genre's offered, 'ELEMENTS' EFF AFTER-PARTY present a killer, contrasting lineup to get your booty's shaken! Expect a lot o' Bass, Glitch, Dub-Step, Breaks, DnB, Funk, Techno, Tech House, House, Progressive and more….
'ELEMENTS' EFF AFTER-PARTY will host encore performances from not 1, or 2 but 4 massive international acts who will have also entertained us at the Earth Frequency Festival 2013.
*For your stomping pleasure, we excitedly present and feature:
LUIS FLORES (Droid Behaviour / Mexico)
SPL (Hollow Point / USA)
HYPNOTECH (Addictech / USA)
MR. ROGERS (Ooze System / USA)
*Supported by:
Tranceducer, Tekka, Blunt Instrument, TD Shagga, Duos, Manesh Magan, Leon Farrell, Malleate
*Visuals from:
VJ Tesla*Earth Frequency Festival After-Party (Brisbane) = Friday 22nd February 2013
Barsoma - 22 Constance St, Fortitude Valley, Brisbane.
$20 Entry, $15 before 10pm
$15 Entry with EFF ticket stubs
Facebook event page: https://www.facebook.com/events/284127131713032/?fref=tsLUIS FLORES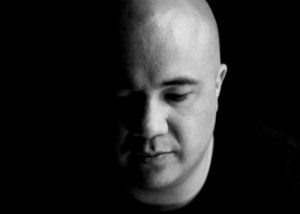 In an era of countless techno and house sub-genres, classifying Luis Flores's sound is a difficult feat, and that is precisely its purpose. His personality and experience are present in every track he produces, where the normally inorganic techno manages to elicit large amounts of groove and sense of humour. Flores's interaction with the machine becomes the listeners' interaction with auditory landscapes of eeriness, altered states and paranoia. A minimal use of elements results in a rich spectrum of textures and a dark and trippy dance floor pull. Live shows, improvisational in nature, can last anywhere from 1-3 hours, resulting in a hypnotic exploration of the possibilities of electronic production.
Luis Flores has been producing electronic for close to 2 decades. Not only has Luis made a huge name for himself but he's also been at the forefront of a movement that made the city of Guadalajara, Mexico, a hot spot for electronic music production and events. At the centre of this movement was Nopal Beat Records, a label that created its unique brand of music, reflecting the quintessentially contradictory and dark spirit of Mexican nightlife. As Artistic Director of Nopal Beat, Luis worked with cultural authorities to produce a string of massive, free public events that could bring electronic music to a wider group of people. Besides providing a stage for local producers, he also worked with renowned international festivals, like MUTEK, to carry out their local editions, creating a meeting place for the most respected international artists and emerging local talent.
Website:
www.droidbehavior.com/blog/artists-team/luis-flores/
Facebook:
https://www.facebook.com/luisflores.mx
SPL
Combining years of experience with a fresh enthusiasm in a way that very few artists can, SPL aka Sam Pool turns audio expectations on their heads with his dynamic take on electronic music, producing a party sound informed by rock and combining elements of dubstep, neurocrunk, psychedelic, progressive, hip hop, house, techno and drum and bass. Fusing the shamelessness of old school rave music with an innovative approach to modern bass beats, SPL is devoted equally to immaculate sound quality and to the dance floor. A longtime lover of electronic music who began DJing at age 15 and making beats before that, SPL's knack for entertaining and prowess in the studio has carried him on multiple world tours as a successful DJ.
Website:
www.hollowpointrecordings.com/
Facebook:
www.facebook.com/TheSPL
HYPNOTECH
Co-owner and Content Manager of Addictech.com and Addictech Records, Hypnotech has direct access to the leading artists and labels in upfront international underground electronic music. Focusing on booty warping bass heavy dancefloor transmissions, dedication to cultivating the finest in electronic music is obvious in every set. Becoming a fixture in the underground San Francisco circuit in 2000 and expanding from there to an international stage, Hypnotech has played an endless amount of clubs, outdoor festivals, and underground renegades with his hi fidelity sound. 2012/13 will prove to be an exciting year with the first original productions scheduled for public consumption, as well as many sightings planned including an extended tour through Australia's best club events and festivals.
Website:
www.hypnotech.net
Facebook:
www.facebook.com/hypnotech.music
MR. ROGERS
Mr. Rogers' brain is a fun place to visit, but you might not want to stay for too long lest you get stuck in the intricate, syncopated pulse that oozes from it. Mr. Rogers connects with dance floors instantly with his totally unique style, and his "first and foremost, you have to have fun" dance floor ethics. His signature sound seeps out of every beat per minute, and latches onto your primal dance button. Mr. Rogers' sounds have long captivated the West Coast underground arts community, but now the secret is out, and this pioneering producer, is poised to conquer the far reaches of the dance floor with his twisted, psychedelic take on bass-heavy mid-tempo, and glitch-ridden breaks
Website:
www.oozesystem.com
Facebook:
www.facebook.com/mrrogersmusic
*Earth Frequency Festival = 15th - 18th February 2013
Landcruiser Mountain Park, Jimna. Qld.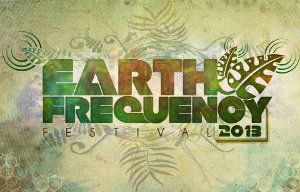 Website:
www.earthfrequency.com.au/
Facebook:
https://www.facebook.com/EarthFrequencyFestival
Facebook Event Page:
https://www.facebook.com/events/411437498916300/