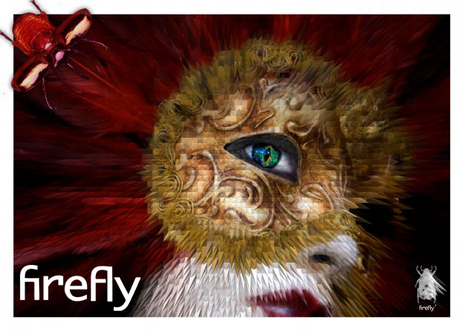 // This Thursday Thrash Jelly 6 Hour Set @ Eleven For FREE!! //
//Jeet and Max Cooper's combination of musical styles and a desire to test Djing technology to the limits
have made an impact from the off.
Their own style of DJing brings turntablism and eclectic track selection together in a fast flowing,
and interactive performance based show.
This exciting new approach to DJing, combined with the releases on Firefly recordings,
Evolved Records and forthcoming releases on Germany's Autist Records and Traum Schallplatten,
has seen Thrash Jelly receive major management signings, national and international appearances,
and a live set on BBC radio 1 in 2008. //
//Join Thrash Jelly on
Myspace
Free Mixes and more info//
//Click
here
to RSVP the facebook event//
//***THATS NOT ALL!!!***//// Firefly Recordings Release 004 //
available 11th March 2009 on Beatport
Thrash Jelly – Bloom EP
// Firefly Recordings 4th release is from our very own Thrash Jelly,
who deliver 3 tracks of dancefloor techno
covering a range of musical directions in line with the duo's DJ style. //
// Crimson Bloom is a melodic track designed with dancefloor impact in mind.
A catchy main riff covers the whole frequency spectrum for maximum effect,
with rolling filtered builds and pingpong bells dropping after the main break,
It provides a euphoric end to the track. //
// The aptly named "Womp", rolls in with an infectious bassline and minimal influenced blips
and shuffle groovy enough to make your gran get up and dance.
All but kick drum sub and siren stab are cut down for the main break, which drops with the Womp! //
// The Womb is the deeper track of the Bloom EP, yet it is still dancefloor friendly,
with plenty of groove and shuffle complimenting a dark brooding bassline
that gradually becomes more prominent throughout the track,
peaking in an unexpected growl that seems to have crept up on the listener! //
// The Celtec Twinz turn out one their trademark rolling techno numbers on Crimson Bloom.
Plenty of live drums and infectious rhythms like only they know how! //
// What do people have to say?... //
"Hi Guys The Womp is my favourite"
[Louis Osbourne]
"Thanks for the tracks, womp and twinz remix are the ones . A bientot"
[Laurent Garnier]
"Love the celtec twins remix"
[Andersen & Borelli]
"likin the celtec twinz rmx... production sounds good"
[Bugged out]
"Great tracks, keep them coming!"
[Anderson Noize]
"Firefly are putting the WOMP back - sounds like a lysergic techno OVER-DOSE to me!"
[Elite Force]
"Love the "Medieval" style riff on Crimson Bloom.
Greensleeves in a lift on acid. Feeling The Womb as well. Full support!"
[Chris Finke]
"I like the second track the womp very much thanx"
[Riva Starr]
"Loving the Womp!"
[Meat Katie]
// KEEP AN EYE ON THE SHOP
HERE
//
OR CHECK BEATPORT ON 11TH MARCH
SEE YOU ON A THURSDAY
DA BUG