Support by Joy Kitikonti, Paco Osuna, Kiko, Martinez, Glanz & Ledwa, Turm 3, Oliver Schories, Lorenzo al Dino, Mark Jackus, DJ N.I.T., H3l met and many more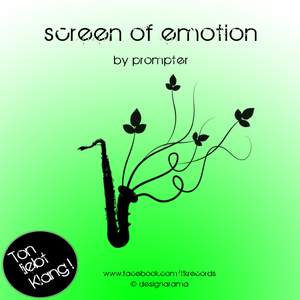 Digital:
After some big releases on Reworck, Dirty Stuff Records, PR Underground, 4Line Records and Energie Records PROMPTER release a funky tech-house monster on the upcoming label Ton liebt Klang. This is absolutely summer music and a must have for all festivals.The track Screen Of Emotion is remixed by Sven Kerkhoff(Kling Klong Records) and Arts & Leni (Ton liebt Klang).
BEATPORT
Vinyl:
This is the fourth vinyl release on Ton liebt Klang! The track of prompter is a funky summer tune with a big arts & leni remix! It brings the fun back to the dancefloor!
DEEJAY.DE
more informations:
PROMPTER
TLKRECORDS
http://www.beatport.com/release/screen-of-emotion/395516